This is a discussion topic for the Ore project, AmberShop. View the full project on Ore for downloads and more information.
---
AmberShop
A QuickShop-like trading plugin.
Downloads(GitHub) | Wiki & Usage | Report BUG & Feature Request | Dev builds | Discord
Translations:
ru_ru by bigenergy, fr_fr by Izakun, en_us, zh_cn
Use EpicBanItem 0.3.2+ for item blacklist.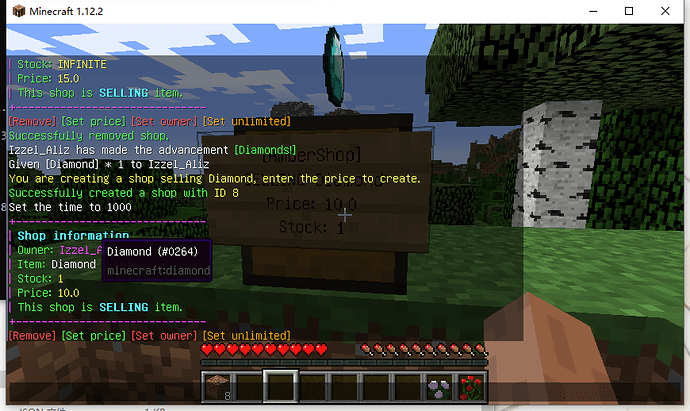 ---
AmberShop uses bStats to collect anonymous data, which can be disabled in config/bstats/config.conf. All data collected can be found at https://bstats.org/plugin/sponge/AmberShop.