The registered command can't use. Why? Is op.
Code:
It looks to me that you have registered it because otherwise Minecraft would highlight it in red. It's likely your DataSerializableValueParser that is rejecting things, after all, q is not a valid string representation of a data container.
QUERY is a sub command of ROOT.
Why DataSerializableValueParser reject the command?
Well, the query param should be optional. And I can execute.
The minecraft always saying the command arguments is wrong. But it can be executed normally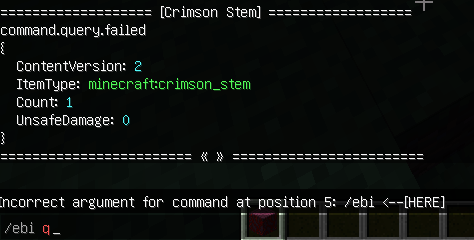 The SNBT is param of QUERY. But the q is a alias of QUERY. Why is the param affect the q?
MB