This is a discussion topic for the Ore project, CordCraft. View the full project on Ore for downloads and more information.
---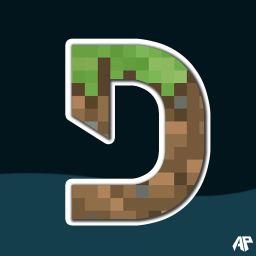 Logo by Alex_Ponk
CordCraft by Xzefir
CordCraft is a Discord bot that work with a plugin Minecraft (available on : Sponge, Spigot, Forge and Fabric). CordCraft allows connection between Minecraft and Discord chat and it is a very light plugin for your server.
Features
Available bot language : French and English ?set lang,
Very simple to use,
All messages are customizable ?messageFormat,
Full configuration are with Discord commands on your Discord server,
Help command to guide you ?help,
Send death, join and quit message on Discord,
Send start/stop server message on Discord,
Synchronize server chat on one Discord channel,
Send message Discord channel to Minecraft server,
Webhook or Simple message for Discord message.
How to use
Invite the bot to your Discord server : Invite CordCraft
Send command ?connect help
Follow the Bot's instructions !
Suggestions
Issue Bot
Issue Sponge plugin