Hello!
I'm currently developing a mod. Note! Mod is not a plug-in
Now the economic API is invoked in this mod.
This API is currently available to obtain account balances.
But there are difficulties in modifying account balances.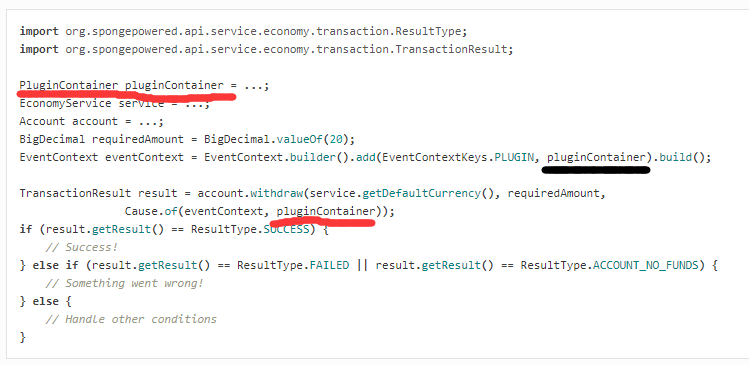 This is the official method, but what should I fill in for the variable mod (plugin Container) that I developed?
I tried to fill in "null" on the red line, but it didn't work.