Hello,
This may be a dumb question to answer and a easy fix but I cant see it.
I am new to Sponge Plugins Development and am looking to find information to fully utilize IntelliJ.
I have came across this link the the Sponge Docs -
https://docs.spongepowered.org/master/en-GB/plugin/tutorials.html
I am trying to follow all three of these tutorials to the best of my ability although I have already ran into a problem following the first tutorial. Here is the first tutorial -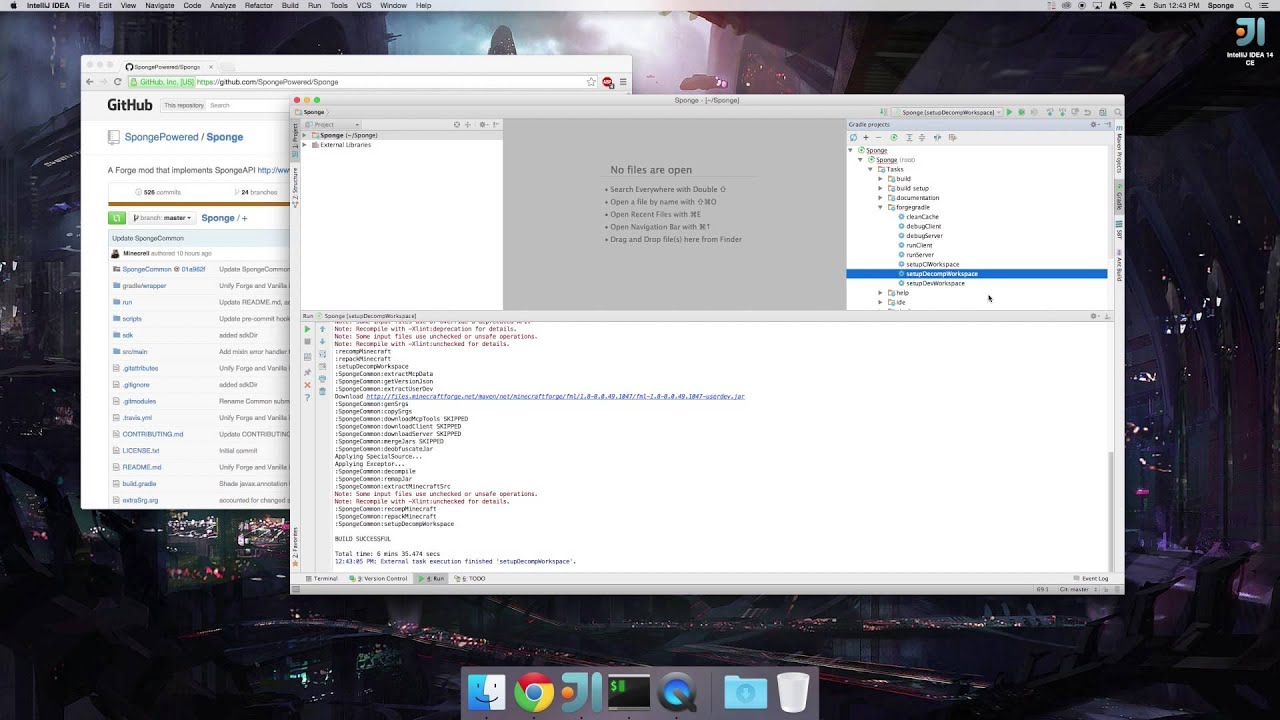 I tried to follow this video as best as I could. I saw he had Git Bash installed and I didnt. So I went ahead and installed that from https://git-for-windows.github.io/.
I then ran the 'git clone --recursive https://github.com/SpongePowered/Sponge.git' via Git Bash onto a folder in my desktop and waited for everything to download.
After downloading I imported the file into IntelliJ and loaded the dependence's the workspace ect like the video showed. It worked for the most part although I was getting some errors. I forgot exactly what they said although I do remember something was not defined.
Right from the get go when I loaded IntelliJ I noticed some of the files were different. The first thing I noticed was the file was called SpongeForge instead of just Sponge. The next thing I noticed was under Build there was not dirtyArtifacts like there was on the video.
After sort of ignoring this I moved on to the second tutorial video installing the sponge minecraft server and integration into the IntelliJ Workspace here -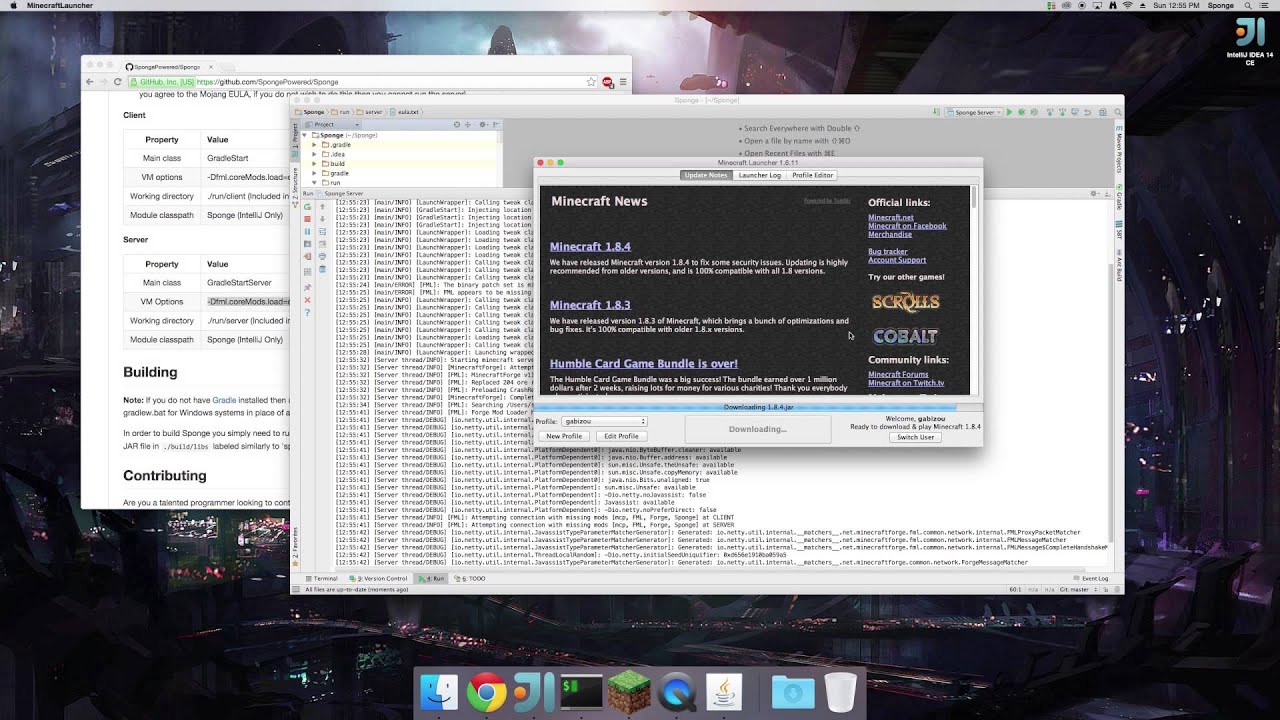 On this video I noticed he was able to make the path users/sponge/Sponge/run/server and if you notice there is a Run package in his IntelliJ directory which I did not have.
(NOTE: I did remove these files and no longer have access. I tried to be as descriptive as posible and I hope with the information provided someone is able to help me generate new working files for me to further my Sponge Plugin Development.)
I hope someone understands and can help me with his issue as soon as possible. Any help is appreciated and thanks in advance!
-Jake