State of Sponge XIX has finished, but you can still catch up on the recording!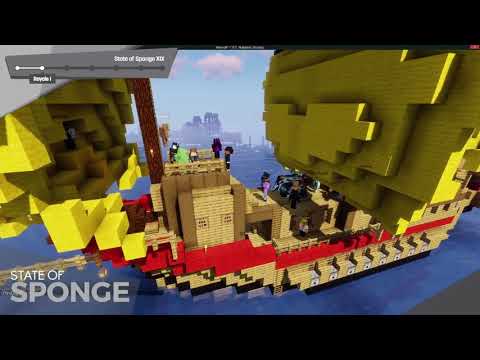 Hear ye hear ye, the time has come once more for a wonderful extravaganza of entertainment and elucidation! That's right, it's time for State of Sponge XIX!
Excitingly, this time around we'll be having a slight change of format, our team has been at work updating the Royale plugin for API 8, so get ready to rumble with the best of the best (or was that the worst of the worst? I digress.) Of course, it's of little use to have a plugin written for API 8, without an implementation. But wait! what's that I hear? It seems @Grinch has stolen Christmas and brought it to us a little early. That's right, we'll be bringing SoS to you live from a SpongeVanilla 1.15.2 server, so you'd better have your clients ready.
Once more we invite you to ask any questions you may have ahead of time here so that we can be sure to get around to them, otherwise you are always welcome to comment during the stream. We love to hear from our community and this gives us a great opportunity to engage with you!
Join us at 21:00 UTC on Saturday 28th of November on Twitch and our Block19 server block19.spongepowered.org.
Of course, it wouldn't be State of Sponge without some astounding creations from the mind (and mouse) of @Inscrutable, so we'll leave you with a sneak preview.