This is a discussion topic for the Ore project, Tab Info. View the full project on Ore for downloads and more information.
---
Tab Info
Simple plugin that show the server name, online players, server TPS and user ping on tab list.
Configuration
path: ./config/tab-info/tab-info.cfg
How to reload configuration:
sponge api 7: /tabinfo reload (permisson - tabinfo.reload)
sponge api 8: /sponge plugins refresh
Example
default view: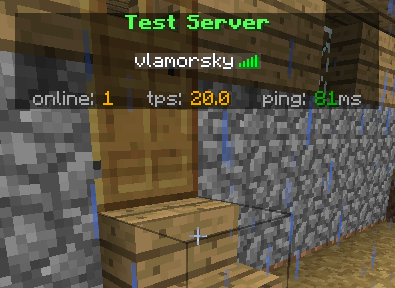 configured view: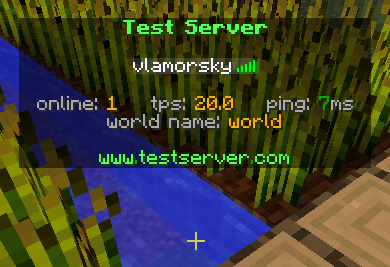 Support
Contact me in the telegram(@vlamorsky) for help or plugin ideas.
Changelog
1.1.0
Sponge 8 support
Remove /tabinfo reload command (now use /sponge plugins refresh to reload plugin configuration)
1.0.2
added display of the name of the player's current world and custom test (disabled for default config)
1.0.1
expanded plugin configuration, now you can customize ping, tps, online fields in the config file
1.0.0