It's been a busy few weeks for the Sponge team. With Minecon out of the way, we are now ready to get back to work on Sponge. To start it all off, we've held an internal meeting on the future of Sponge and how to proceed from here.
MINECON 2015
It's now been over two weeks since MINECON 2015, and we're still in shock about how amazing it all turned out. Like all plans, some parts didn't go as we expected, but the weekend made up for it. From MINECON we've learnt that a lot of you are really looking forwards to the ability to run Forge mods natively alongside Sponge, and the Forge compatibility integrated into the API. We also had a chance to watch the Mojang panels, and also had a few chats with Mojang. It turns out that we will not need to modify our API majorly to support 1.9. All we need to do is add the new blocks, and a new interface for the inventory slot. These changes would be 100% backwards compatible with plugins made for Sponge for 1.8. We also spoke to a few mod developers, including the Pixelmon crew, who were very interested in adding Sponge integration into their mod. Finally from MINECON, an author approached us about potentially making a book on how to create plugins and mods using the Sponge API. He has previously released a book on how to make Forge mods.
STATE OF SPONGE V & BLOCKJAM WEEKEND
We are pleased to announce that we will be attending BlockJam this weekend. More information about BlockJam can be obtained on their website, https://www.blockjam.org. We will be hosting a Q&A Panel, that will also constitute part of State of Sponge V. The State of Sponge V will specifically start at the usual time of 9PM UTC on Saturday the 25th of July.
BlockJam is supporting the Child's Play charity, and we encourage everyone to put in a small donation at the event to help out those in need.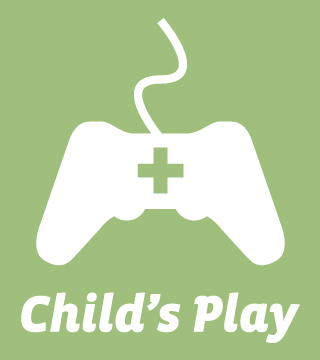 Watch it here: http://www.twitch.tv/progwml6/v/8546473
DEVELOPMENT UPDATE
We have also had discussions that allow us to define our future after MINECON, such as what are our plans for future development. Firstly, we are setting a priority on the following 3 sections of the implementation:
Following our need to get the implementation done, we now require all API PRs to have an accompanying Implementation PR in order to be merged. This of course only applies when one is actually needed. As some people are not fully comfortable with modifying the server, but may be comfortable with writing an API, we welcome WIP PRs. If you come onto our dev channel, you'll find many of our developers who would be happy to assist you in getting your PR completed. We do not want to discourage contributions, and will always be willing to assist our community in making the Sponge project better for everyone.
We've also heard a lot of feedback that some contributors are finding it hard to contribute to the implementation because of the 3 repo setup. We will be addressing this very soon. If you are interested (or already have) in working on the Sponge Project, be on the lookup for a dedicated post soon as to what this means. We are still ironing out the details.
DOCS SHOUTOUT
There are a heap of skilled plugin developers using Sponge right now to write their plugins, but very few of them have contributed to the SpongeDocs. If you want to help out, and make @Inscrutable happy, the source of the documentations is available here.
That's it for this week, everyone!
~ Me4502