We've moved!
Check out the new listing on Ore!
After work look. Interesting.
Invalid link
You just have to do without links


Edit: Just text
Cant wait to see the first release mate! keep up the wonderful work.
Looked. Beauty. Will wait. GIF (Not true. The video in the first post.)
I think you used an old bugged out version for that gif, but yeah.
Of course it does not. Your video explains a lot

I've updated the OP with a link to the features everyone is currently waiting on for the first release. I might start releasing some indev builds soon before v1.0, though.
Here's the link if you're lazy: Features required for v1.0 · Issue #1 · codeHusky/HuskyCrates-Sponge · GitHub
And some stupid art thing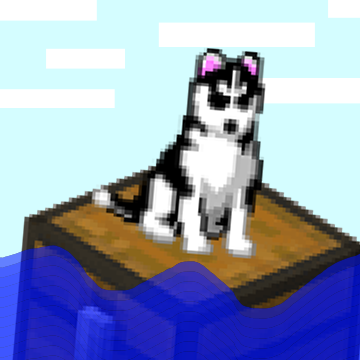 <3 how long until estimate release/beta release?
I've got a fever of 102° and a headache right now. Hopefully by tomorrow but I have no idea.
oo damn! Make sure you eat your greens! lol Good luck, Can't wait!
Awesome looking forward to testing
just to clarify. Will you be able to set commands into the chests? Im running a pixelmon server and want to make a shiny & Legend Crate

Yes you'll be able to set commands.
Woop! So Excited to set up 400 commands! haha GL!
You don't have to setup commands for EVERY Pokemon if that's what you mean by "400 Commands"

. Not sure if it's vanilla Pixelmon or not, but there should be a command /pokegive playername random, or if you want a shiny /pokegive player random s. Although I don't think there is anything for Legendaries right now.